For Individuals
An individual LANFarms account is used for users who shop for agro products and use other LANFarms features such as wallets. In this section, you'll learn how to signup and get a verified LANFarms account.
You can sign up by doing the following:
1.  Head to your browser URL, type in https://ng.lanfarms.com, and press Enter.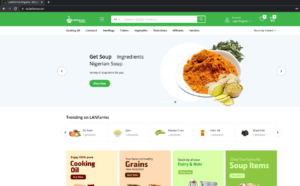 2.  On the LANFarm native homepage, click on the Account Login located at the top navigation. You'll be redirected to the account page.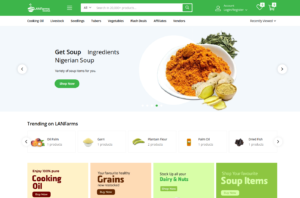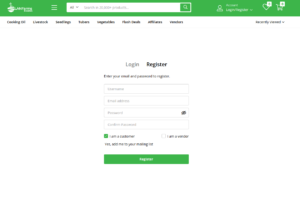 3. On the account page, click on the register section tab, fill in your desired username, and valid email address, and add your secure password. Ensure to tick the 'I am a Customer' box.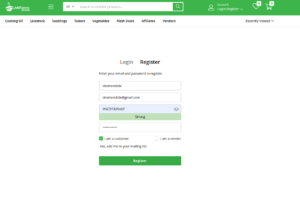 4. After you click on the register button, you'll be alerted to verify your account. You must verify your account. To do this open your email to see the verification link in the message sent out by the LANFarms systems.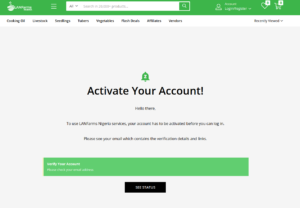 5. You'll see the link to verify your account in your email. It comes from LANFarms directly.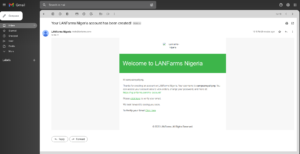 6. By clicking both verification links in the email, your account is now verified and activated. You can now access the full functionality of the LANFarms ecosystem.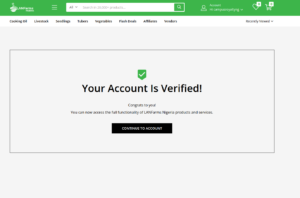 NOTE: You'll not be able to use LANFarms services if you do not verify your account, and after 24hrs, if you are not able to verify your account, your details will be removed from our systems, you'll need to start the registration process again.

After following this process and you cannot yet get your account activated, please navigate to the Documentation > Contact page to get in touch with our support team.